Ad blocker interference detected!
Wikia is a free-to-use site that makes money from advertising. We have a modified experience for viewers using ad blockers

Wikia is not accessible if you've made further modifications. Remove the custom ad blocker rule(s) and the page will load as expected.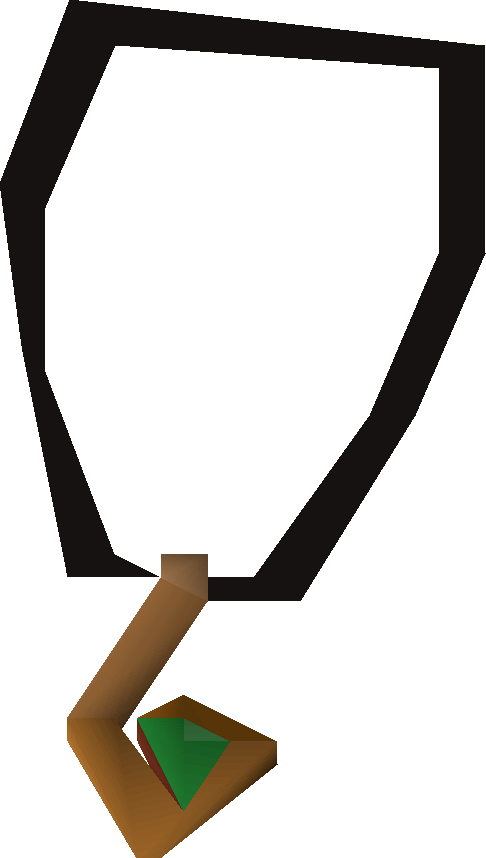 The 3rd age amulet is a piece of jewellery that is part of the Third age mage set. It is only obtainable through Hard or higher Treasure trails. Wearing the amulet requires 30 Defence and 65 Magic. It is currently the best tradeable amulet for magic attack bonus, and is thus one of the most expensive amulets in the game, beating the amulet of fury because of its extreme rarity.
The chance of obtaining any one piece of third-age mage armour is between 1 in 7,000 and 1 in 10,500. The chance of obtaining a specific piece of third-age mage armour is between 1 in 28,000 and 1 in 42,000.[1]
Bonuses
Hover over image for type

A player wearing a 3rd age amulet
 Attack bonus
+0
+0
+0
+15
+0
 Defence bonus
+0
+0
+0
+10
+0
Other bonuses
Slot

list

+0
0
0%
+0
This was the first amulet to give +15 to an offensive stat. The previous highest were the amulet of glory and amulet of fury, both of which give +10 to all attack stats.
This is one of the few amulets that have a skill requirement to equip.
References
Edit
Standard

| | |
| --- | --- |
| Unstrung |  Gold •  Sapphire •  Emerald •  Ruby •  Diamond •  Dragonstone •  Onyx •  Zenyte |
| Strung |  Gold •  Sapphire •  Emerald •  Pre-nature •  Ruby •  Diamond •  Dragonstone •  Onyx •  Zenyte |
| Enchanted |  Magic (t) •  Defence •  Nature •  Strength (t) •  Power •  Glory (t) •  Fury (or) •  Torture (or) |

Translation

 Camulet •  Catspeak (e) •  Ghostspeak •  Monkeyspeak (unstrung)

Others

 Accuracy •  Eternal glory •  Crone-made •  Cat training medal •  Glarial's •  Gnome •  Lunar •  Salve (e) (i) (ei) •  3rd age •  Yin Yang •  Amulet of the damned
Hats

 Void (+0) •  Elemental (+0) •  Mind (+0) •  Wizard(t)(g) (+2) •  Wizard(t)(g) (+2) •  Skeletal (+2) •  Xerician (+3) •  Gnome (+3) •  Canifis (+3) •  Fremennik (+3) •  Splitbark (+3) •  Ghostly (+3) •  Lunar (+3) •  Slayer helmet (i) (+3) •  Mystic (+4) •  Enchanted (+4) •  Darkness (+4) •  Mitre (+4) •  Elder (+5) •  Infinity (+6) •  Ahrim's (+6) •  Farseer (+6) •  Healer (+6)•  Third age (+8)

Robe tops

 Void (+0) •  Zamorak (+2) •  Wizard (t)(g) (+3) •  Black(t)(g) (+3) •  Vestment (+4) •  Ghostly (+5) •  Skeletal (+8) •  Elder (+10) •  Splitbark (+10) •  Lunar (+10) •  Xerician (+12) •  Mystic (+20) •  Enchanted (+20) •  Darkness (+20) •  Infinity (+22) •  Third age (+24) •  Ahrim's (+30)

Robe legs

 Void (+0) •  Blue(t)(g)(+0) •  Black (t)(g) (+0) •  Zamorak (+2) •  Ghostly (+4) •  Vestment (+4) •  Skeletal (+6) •  Elder (+6) •  Splitbark (+7) •  Lunar (+7) •  Xerician (+8) •  Mystic (+15) •  Enchanted (+15)•  Darkness (+15) •  Infinity (+17) •  Third age (+19) •  Ahrim's (+22)

Gloves

 Void (+0) •  Skeletal (+0) •  Hardleather (+1) •  Bronze (+1) •  Splitbark (+2) •  Ghostly (+2) •  Iron (+2) •  Steel (+2) •  Mystic (+3) •  Darkness (+3) •  Combat bracelet (+3) •  Regen bracelet (+3) •  Black (+3) •  Mithril (+3) •  Lunar (+4) •  Adamant (+4) •  Rune (+4) •  Infinity (+5) •  Dragon (+5) •  Barrows (+6) •  Tormented bracelet (+10)

Boots

 Skeletal (+0) •  Splitbark (+2) •  Ghostly (+2) •  Lunar (+2) •  Mystic (+3) •  Darkness (+3) •  Wizard (+4) •  Infinity (+5) •  Eternal (+8)

Capes

 Vestment cloak (+1) •  Fire cape (+1) •  Ardougne cloak 1 (+2) •  Ardougne cloak 2 (+4) •  Ardougne cloak 3 (+5) •  Ardougne cloak 4 (+6) •  God capes (+10)

Amulets

 Stole (+2) •  Accuracy (+4) •  Power (+6) •  Magic (t) (+10) •  Glory (t) (+10) •  Fury (or) (+10) •  Occult(or) (+12) •  Third age (+15)

Shields

 Broodoo shield (+3) •  Book of balance (+4) •  Unholy book (+8) •  Book of darkness (+10) •  Malediction ward (+12) •  Mage's book (+15) •  Arcane spirit shield (+20)