This article is about the boss. For the Slayer monster, see
Abyssal demon
.
Abyssal Sire
Release date
1 October 2015 (Update)
Members?
Yes
Combat level
350
Always drops
Ashes
Examine

A higher order of abyssal demon (phases 1-2)

It's disoriented... for now. (when disoriented)

The Sire walks. (when walking)

Its manipulating the Nexus for its own protection. (phase 3 start, prior to explosion)

It's desperate. (after exploding)

The Abyssal Sire is an abyssal demon boss that requires level 85 Slayer to kill, in addition to having assigned abyssal demons (or the Sire itself) by a Slayer master. Without either task, the Sire will "not be interested" with the player. Unlike other bosses, the sire has several stages and will use the environment to fight the players. Like Cerberus, the boss can only be killed by the first attacker.
As with all demons, the Sire is susceptible to the effects of Silverlight, Darklight and Arclight.
The Sire is located in the Abyssal Nexus, which can be accessed via a southern entrance in the outer ring of the Runecrafting Abyss. Players entering the abyss in this manner will be skulled, unless wearing an abyssal bracelet. They will still lose all their prayer points upon entering, however. Alternatively, players who have partially completed Fairytale II - Cure a Queen can safely reach the Nexus using the code D•I•P in the Fairy rings network.
According to the Overseer, the Sires were the engineers of the Abyss. They were also imprisoned in it, and as centuries of food began to deplete, they were forced to construct the Nexus, weaving demon flesh into the walls and remained in deep stasis. The Overseer tells players that when attacked, they will unleash their fury on the attacker, and that using the "shadows" would be effective against them. Their body parts also seem to have unique powers to them, as the Overseer claims that by absorbing a Sire's axon, claw and spine, had enough power to escape the Nexus.
It can drop the Unsired, which is used at the Font of Consumption behind The Overseer to get a chance of obtaining an abyssal whip, dagger, abyssal head and untradeable parts of the abyssal bludgeon - the bludgeon axon, bludgeon claw, and bludgeon spine, as well as a very small chance at the Abyssal orphan.
Fight Overview
Edit
Item
Quantity
Rarity
GE market price
Ashes
1
Always
28
Armour & Weapons
Edit
Materials
Edit
Item
Quantity
Rarity
GE market price
Pure essence
600 (noted)
Common
5,400
Coal
380–420 (noted)
Common
72,960–80,640
Magic logs
51–70 (noted)
Common
55,845–76,650
Earth orb
47–53 (noted)
Uncommon
59,831–67,469
Runite bar
5 (noted)
Uncommon
68,215
Runite ore
6 (noted)
Uncommon
73,350
Grimy kwuarm
25 (noted)
Uncommon
107,050
Grimy lantadyme
25 (noted)
Uncommon
44,100
Grimy cadantine
25 (noted)
Uncommon
56,700
Grimy dwarf weed
25 (noted)
Uncommon
46,600
Players have a 5/139 chance of receiving an item from this table.[1]
Item
Quantity
Rarity
GE market price
Watermelon seed
30
Uncommon
17,070
Snapdragon seed
2
Uncommon
54,400
Torstol seed
2
Uncommon
69,560
Ranarr seed
2
Uncommon
40,474
Papaya tree seed
2
Uncommon
31,180
Palm tree seed
2
Uncommon
138,702
Willow seed
2
Uncommon
6,334
Maple seed
2
Uncommon
34,468
Yew seed
2
Rare
104,906
Magic seed
2
Rare
260,696
Spirit seed
2
Rare
Not sold
Consumables
Edit
Talismans
Edit
Players have a 3/139 chance of receiving an item from this table.[2]
In addition, the Abyssal Sire drops items in the rare drop table in multiples of two.
Rare drop table
In addition to the drops above, this monster also has access to the rare drop table.
Show/hide rare drop table
Item
Quantity
Rarity
GE market price
Coins
3,000
Common
Not sold
Uncut sapphire
1
Common
1,686
Loop half of key
1
Common
7,212
Tooth half of key
1
Common
23,926
Uncut emerald
1
Uncommon
1,507
Uncut ruby
1
Uncommon
2,072
Nature talisman
1
Uncommon
479
Chaos talisman
1
Uncommon
237
Nature rune
67
Uncommon
18,291
Runite bar
1
Uncommon
13,643
Rune spear
1
Rare
12,952
Rune battleaxe
1
Rare
27,228
Rune 2h sword
1
Rare
41,010
Uncut diamond
1
Rare
4,258
Rune javelin
5
Rare
680
Silver ore
100 (noted)
Rare
10,200
Adamant javelin
20
Rare
1,040
Rune sq shield
1
Rare
24,984
Steel arrow
150
Rare
5,100
Rune arrow
42
Rare
4,704
Law rune
45
Rare
9,495
Death rune
45
Rare
11,880
Dragonstone
1
Rare
20,511
Rune kiteshield
1
Rare
36,381
Dragon med helm
1
Rare
62,695
Shield left half
1
Very rare
72,710
Dragon spear
1
Very rare
40,441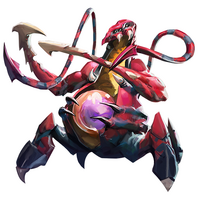 The Sire received several updates due to player complaints:

Shadow spells used to have a 2/3 chance of instantly disorienting the Sire[5], regardless of the type of spell used. This was changed in an update on 7 April 2016 to the current set of 25, 50, 75 and 100% rates for shadow rush, burst, blitz, and barrage as it was possible to not disorient the Sire with barrage spells which could result in a net loss during the trip.
Prior to an update on 31 March 2016, there was no warning when teleporting away from Sire's chambers with the Ancient Magick teleports. As the Sire is able to drop runes for these teleports, subsequent kills can result in casting teleporting spells instead. Annakarl Teleport was the most likely teleport spell used, as its spell icon was next to that of Blood Barrage, which made it likely to cause a misclick.
References
Edit
Slayer Tower

 Crawling Hand (Superior) •  Banshee (Superior) •  Infernal Mage (Superior) •  Bloodveld (Superior) •  Aberrant spectre (Superior) •  Gargoyle (Superior) •  Nechryael (Superior) •  Abyssal demon (Superior) (Boss)

Fremennik Slayer Dungeon

 Cave crawler (Superior) •  Rockslug (Superior) •  Cockatrice •  Pyrefiend (Superior) •  Basilisk •  Jelly (Superior) •  Turoth •  Kurask (Superior)

Lumbridge Swamp Caves

 Cave bug •  Cave crawler (Superior) •  Cave slime •  Wall beast

God Wars Dungeon (Wilderness)

 Pyrefiend (Superior) •  Bloodveld •  Spiritual ranger •  Spiritual warrior •  Spiritual mage

Stronghold Slayer Cave

 Bloodveld •  Aberrant spectre (Superior) •  Gargoyle (Superior) •  Nechryael (Superior) •  Abyssal demon (Superior) (Boss) •  Cave kraken (Boss) •  Smoke devil (Superior) (Boss)

Catacombs of Kourend

 Deviant spectre (Superior) •  Mutated Bloodveld (Superior) •  Greater Nechryael •  Abyssal demon (Superior) •  Dust devil (Superior) •  Warped Jelly •  Twisted Banshee •  Dark beast (Superior)

Others

 Desert Lizard •  Mogre •  Harpie Bug Swarm •  Killerwatt •  Molanisk •  Terror dog •  Sea snake (Young) (Hatchling) •  Brine rat •  Fever spider •  Mutated zygomite •  Cave horror (Superior) •  Dust devil (Superior) •  Skeletal Wyvern •  Dark beast (Superior) •  Cerberus