Ad blocker interference detected!
Wikia is a free-to-use site that makes money from advertising. We have a modified experience for viewers using ad blockers

Wikia is not accessible if you've made further modifications. Remove the custom ad blocker rule(s) and the page will load as expected.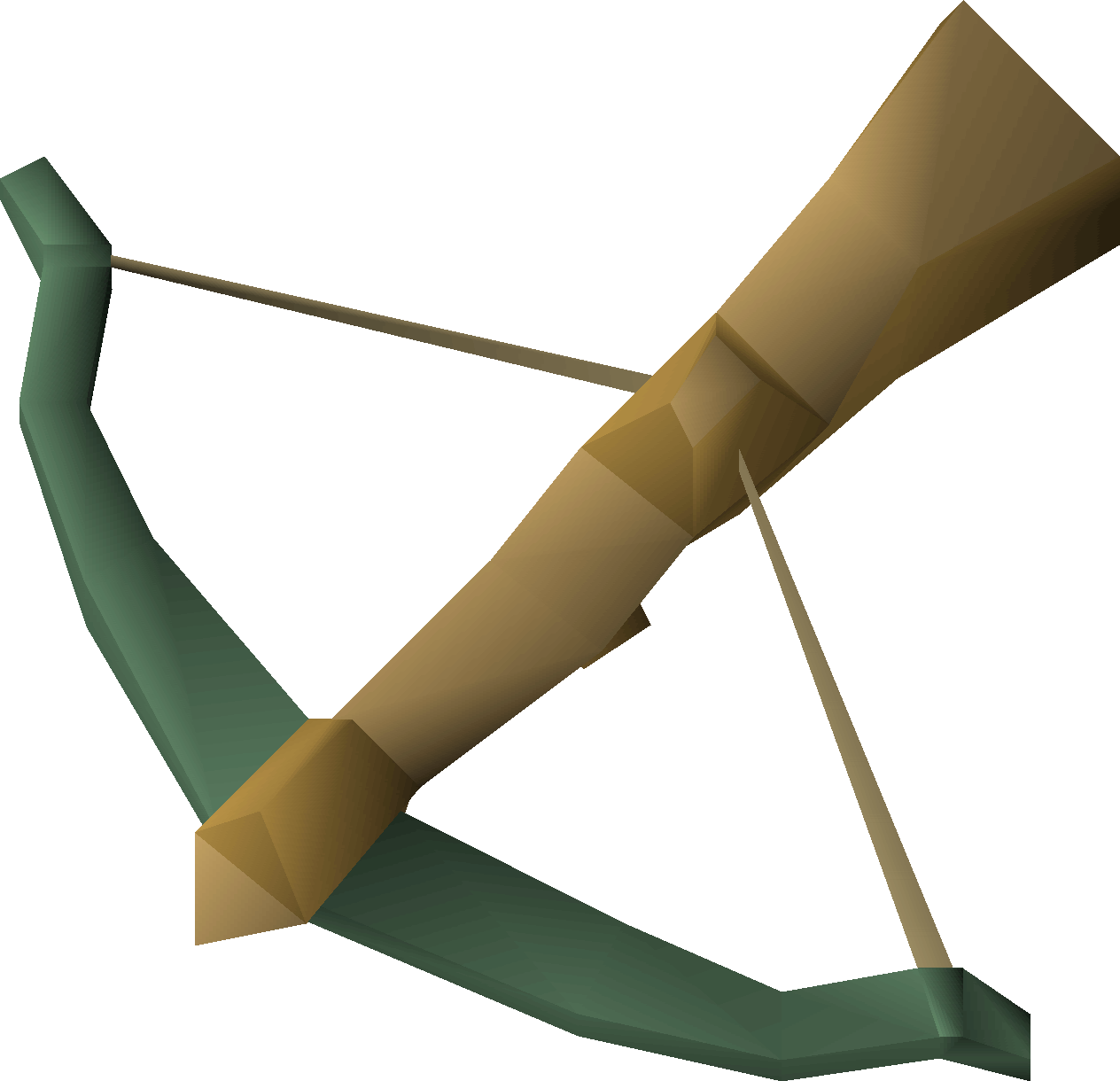 An Adamant crossbow is a crossbow that is stronger than the Mithril crossbow but weaker than the Rune crossbow. It requires a Ranged level of 46 to wield, and can fire bolts up to adamant.
Players can make adamant crossbows through the Fletching skill at level 61; a player must first cut a mahogany stock for the crossbow from mahogany logs, granting 41 Fletching experience. A player must then add adamantite limbs to the stock with a hammer in their inventory, granting 82 experience and making an unstrung adamant crossbow. Finally, a player must string the crossbow with crossbow string, granting 41 experience. In all, it grants 164 experience to make an adamant crossbow from raw materials.
For weight & energy conscious savvy users, this crossbow weighs 2kg less than the other standard tiers.
Bonuses
Hover over image for type

A player wielding an adamant crossbow
 Attack bonus
+0
+0
+0
+0
+78
 Defence bonus
+0
+0
+0
+0
+0
Other bonuses
Slot

list

+0
0
0%
+0
Combat style
Edit
Shortbows

 Normal(u) •  Oak(u) •  Willow(u) •  Maple(u) •  Yew(u) •  Magic(u) (i)

Longbows

 Normal(u) •  Oak(u) •  Willow(u) •  Maple(u) •  Yew(u) •  Magic(u)

Composite bows

Special bows

 Training •  Cursed goblin •  Ogre •  Seercull •  Dark •  3rd age •  Crystal

Crossbows

 Normal •  Phoenix •  Bronze •  Blurite •  Iron •  Steel •  Mithril •  Adamant •  Hunter's •  Rune •  Karil's •  Armadyl

Ballistae
Darts

 Bronze •  Iron •  Steel •  Black •  Mithril •  Adamant •  Rune •  Dragon •  Toxic blowpipe

Throwing knife
Javelins
Other items

 Cannon (Cannonball) •  Chinchompa •  Red chinchompa •  Black chinchompa •  Toktz-xil-ul •  Holy water • Arrows
Melee weapons

 Dagger •  Axe •  Mace •  Claws •  Sword •  Longsword •  Scimitar •  Spear •  Warhammer •  Battleaxe •  2h sword •  Halberd •  Hasta •  Pickaxe •  Cane

Ranged weapons/ammo

 Crossbow •  Bolts •  Arrows •  Brutal arrows •  Darts •  Javelins •  Thrownaxe •  Throwing knife

Armour

 Med helm •  Full helm (t) (g) (h) •  Square shield •  Kiteshield (t) (g) (h) •  Chainbody •  Platebody (t) (g) •  Plateskirt (t) (g) •  Platelegs (t) (g) •  Boots •  Gloves •  Defender

Other

 Arrowtips •  Javelin heads •  Broken axe •  Broken pickaxe •  Nails •  Dart tip