Ad blocker interference detected!
Wikia is a free-to-use site that makes money from advertising. We have a modified experience for viewers using ad blockers

Wikia is not accessible if you've made further modifications. Remove the custom ad blocker rule(s) and the page will load as expected.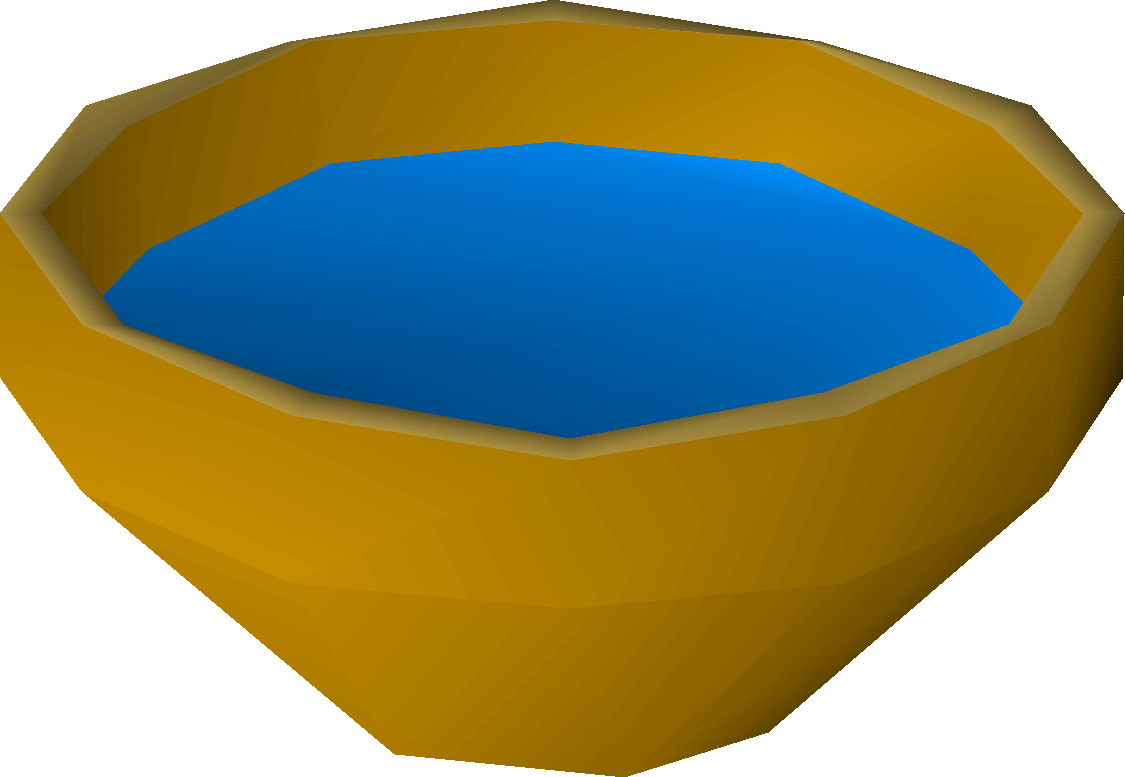 A bowl of blue water is an item obtained within the minigame Trouble Brewing. It is made by using a bowl on the kettle with blue flowers in it. It is an ingredient to make rum and can be put in the hopper. It is also used on a monkey to make the monkey into a Blue monkey who can collect a bitternut.
NPCs

Honest Jimmy • San Fan • Fancy Dan • Parrots

Gameplay items

 Blue flowers •  Red flowers •  Bowl of blue water •  Bowl of red water •  Monkey •  Blue monkey •  Red monkey •  Bitternut •  logs •  Bucket •  Bucket of water •  Raw rat meat •  Sweetgrubs •  Scrapey tree logs •  Scrapey bark •  Torch •  Pipe section •  Lumber patch •  Bridge section

Rewards

 Pieces of eight

Flags

 Cutthroat flag •  Guilded smile flag •  Bronze fist flag •  Lucky shot flag •  Treasure flag •  Phasmatys flag

Naval clothing

Miscellaneous

Other