Ad blocker interference detected!
Wikia is a free-to-use site that makes money from advertising. We have a modified experience for viewers using ad blockers

Wikia is not accessible if you've made further modifications. Remove the custom ad blocker rule(s) and the page will load as expected.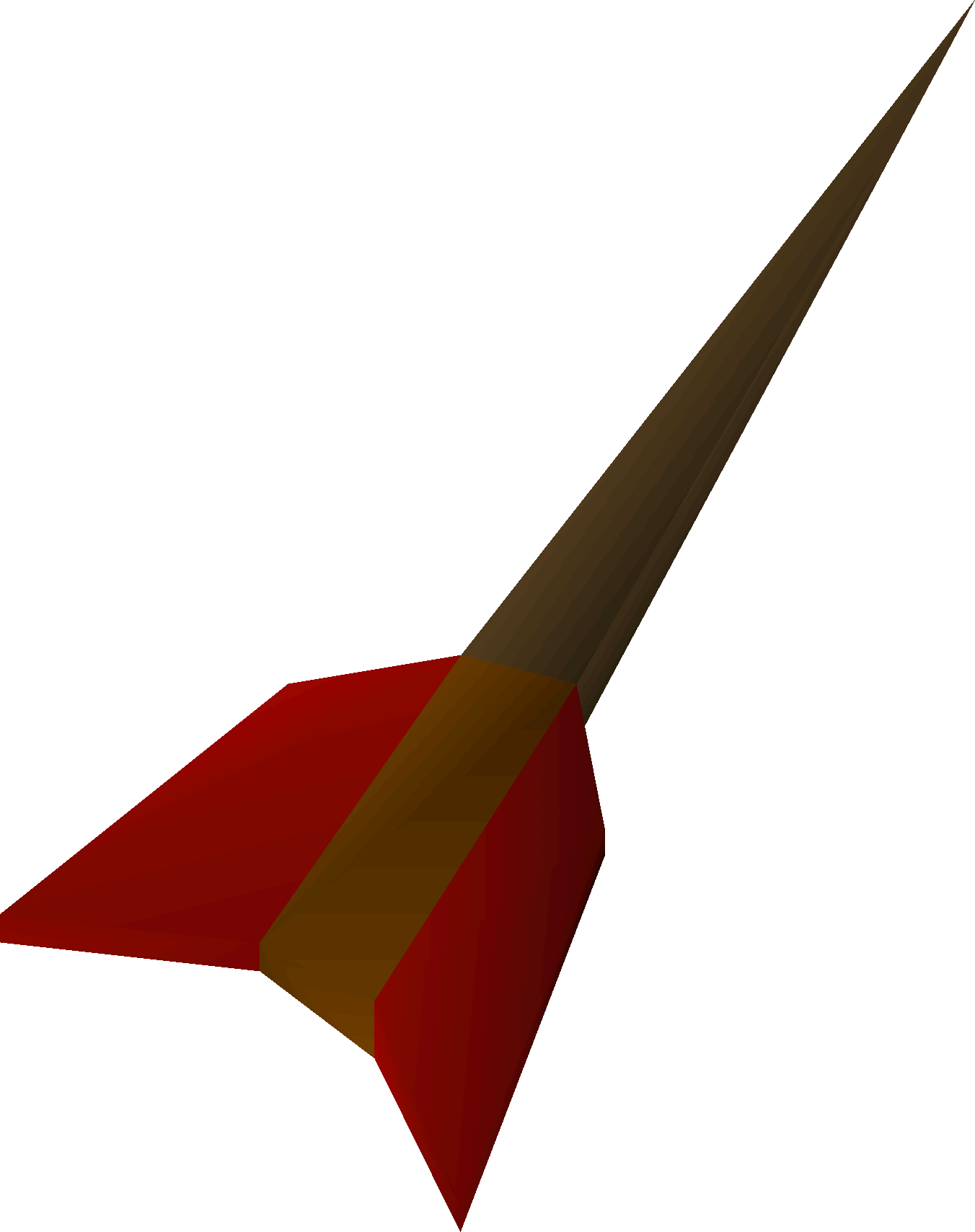 Bronze darts are Ranged throwing weapons made from bronze that are only available to members. Bronze darts only require level 1 Ranged to wield. They can be obtained by either using the Smithing and Fletching skills or trading with another player. Bronze darts can be poisoned and can be wielded with a shield or prayer book for protection.
To create bronze darts the player must have completed the Tourist Trap quest and have at least level 4 Smithing and level 10 Fletching. Players can smith bronze bars into Bronze dart tips. Each bronze bar creates 10 bronze dart tips and gives the player 12.5 Smithing experience. Feathers then must be added to create the bronze darts. 1.8 Fletching experience is rewarded per bronze dart.
Bonuses
Hover over image for type

A player wielding a bronze dart
 Attack bonus
+0
+0
+0
+0
+3
 Defence bonus
+0
+0
+0
+0
+0
Other bonuses
Slot

list

+0
+1
0%
+0
Combat styles
Edit
Shortbows

 Normal(u) •  Oak(u) •  Willow(u) •  Maple(u) •  Yew(u) •  Magic(u) (i)

Longbows

 Normal(u) •  Oak(u) •  Willow(u) •  Maple(u) •  Yew(u) •  Magic(u)

Composite bows

Special bows

 Training •  Cursed goblin •  Ogre •  Seercull •  Dark •  3rd age •  Crystal

Crossbows

 Normal •  Phoenix •  Bronze •  Blurite •  Iron •  Steel •  Mithril •  Adamant •  Hunter's •  Rune •  Karil's •  Armadyl

Ballistae
Darts

 Bronze •  Iron •  Steel •  Black •  Mithril •  Adamant •  Rune •  Dragon •  Toxic blowpipe

Throwing knife
Javelins
Other items

 Cannon (Cannonball) •  Chinchompa •  Red chinchompa •  Black chinchompa •  Toktz-xil-ul •  Holy water • Arrows
Melee weapons

 Dagger •  Axe •  Mace •  Claws •  Sword •  Longsword •  Scimitar •  Spear •  Warhammer •  Battleaxe •  Two-hander •  Halberd •  Hasta •  Pickaxe

Ranged weapons/ammo

 Crossbow •  Bolts •  Arrows •  Brutal arrows •  Throwing axe •  Throwing knife •  Javelin •  Darts

Armour

 Medium helm •  Full helm (t) (g) •  Chainbody •  Platebody (t) (g) •  Gloves •  Square shield •  Kiteshield (t) (g) •  Platelegs (t) (g) •  Plateskirt (t) (g) •  Boots •  Defender

Other

 Bar •  Copper ore •  Tin ore •  Wire •  Nails •  Javelin heads •  Arrowtips •  Dart tips •  Unfinished bolts •  Broken axe •  Broken pickaxe