Ad blocker interference detected!
Wikia is a free-to-use site that makes money from advertising. We have a modified experience for viewers using ad blockers

Wikia is not accessible if you've made further modifications. Remove the custom ad blocker rule(s) and the page will load as expected.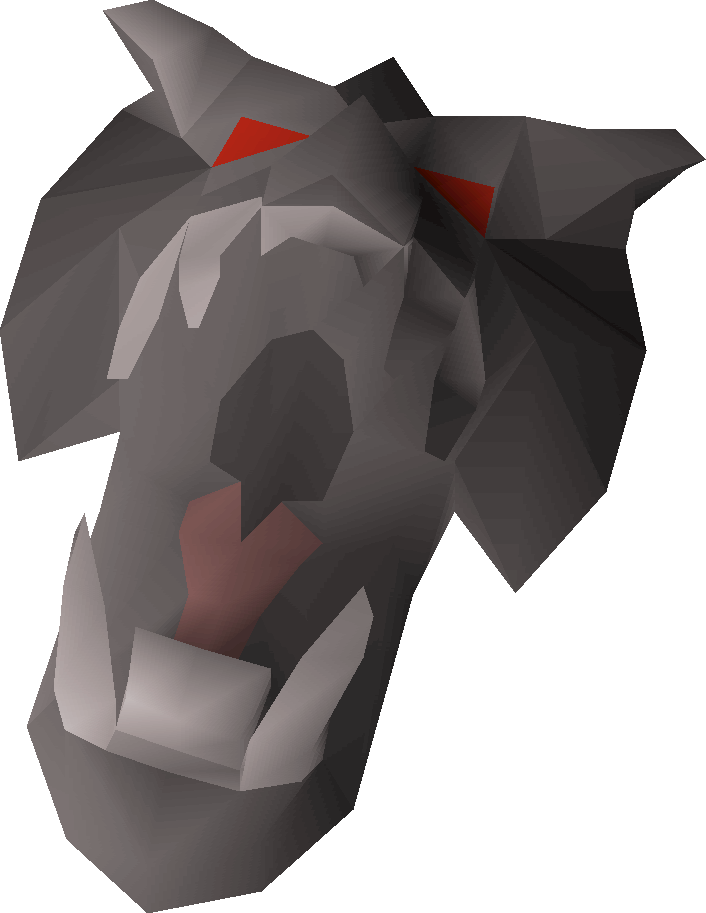 The Draconic visage is a very rare drop from iron, steel, mithril, lava, black, brutal blue, brutal red and brutal black dragons. It is also dropped by Skeletal Wyverns and the King Black Dragon. The ring of wealth does not increase the chance of getting a draconic visage.
Making the shield
Edit
Players with level 90 Smithing can combine an anti-dragon shield with the draconic visage to create a dragonfire shield. Doing so grants 2,000 Smithing experience. If players do not have 90 Smithing, they may use a smithing boosting item such as a dwarven stout to forge the shield. Note that a dwarven stout (m) provides a +2 boost to a player's Smithing level, while an ordinary dwarven stout only provides a +1 boost. If the player has completed the Evil Dave part of the Recipe for Disaster quest, they may also use stew that boosts the Smithing skill for up to +5.
A draconic visage may also be taken to Oziach, a non-player character from the Dragon Slayer quest, who will assist in creating the shield for a sum of 1,250,000 coins.
Dropping monsters
Edit
| Monster | Combat level | Quantity | Rarity |
| --- | --- | --- | --- |
| King Black Dragon | 276 | 1 | |
| Skeletal Wyvern | 140 | 1 | |
| Iron dragon | 189 | 1 | |
| Black dragon | 227 | 1 | |
| Steel dragon | 246 | 1 | |
| Lava dragon | 252 | 1 | |
| Mithril dragon | 304 | 1 | |
| Brutal blue dragon | 271 | 1 | |
| Brutal red dragon | 289 | 1 | |
| Brutal black dragon | 318 | 1 | |