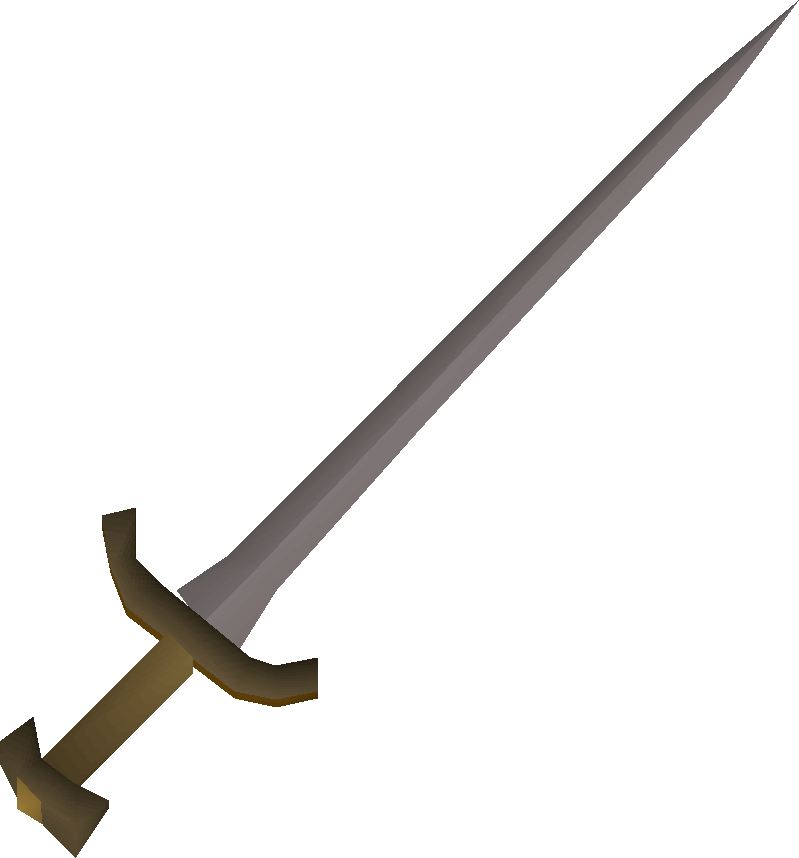 The Fremennik blade is dropped by Fremennik guards, Fremennik warriors, Lanzig, Koschei the Deathless, and Dagannoths on Waterbirth Island (including Dagannoth Kings). Although the sword is not tradeable, it is possible to cast High Level Alchemy on it to obtain 3000 coins, or Low Alchemy to obtain 2000 coins.
There is a 30 Attack requirement, you must also complete The Fremennik Trials quest to wield the blade. It has the same stats as an adamant scimitar, but with the speed of a longsword, thus making it inferior to the adamant scimitar.
Bardur, located in the Waterbirth Island dungeon, will trade you cooked Sharks for Fremennik blades, Fremennik shields or Fremennik helms.
Bonuses
Hover over image for type

A player wielding a Fremennik blade.
 Attack bonus
+6
+29
-2
+0
+0
 Defence bonus
+0
+1
+0
+0
+0
Other bonuses
Slot

list

+28
0
0%
+0
Combat styles
Edit
Dropping monsters
Edit
The Fremennik blade makes no sound when used in combat.
Standard

 Bronze •  Iron •  Steel •  Black •  White •  Mithril •  Adamant •  Rune •  Dragon

Other

 Blurite sword •  Excalibur •  Silverlight •  Darklight •  Arclight •  Fremennik blade •  3rd age
Yak-hide armour
Rock-shell armour
Spined armour
Skeletal armour

Fremennik robes

Rings

 Warrior (imbued) •  Berserker (imbued) •  Seers (imbued) •  Archers (imbued)

Helms

 Fremennik •  Archer •  Berserker •  Farseer •  Warrior •  Helm of neitiznot

Fremennik cloaks

 Cyan •  Brown •  Blue •  Green •  Red •  Grey •  Yellow •  Teal •  Purple •  Pink •  Black

Fremennik shirts

Others

 Fremennik blade •  Fremennik shield •  Round shield
Ad blocker interference detected!
Wikia is a free-to-use site that makes money from advertising. We have a modified experience for viewers using ad blockers

Wikia is not accessible if you've made further modifications. Remove the custom ad blocker rule(s) and the page will load as expected.