Ad blocker interference detected!
Wikia is a free-to-use site that makes money from advertising. We have a modified experience for viewers using ad blockers

Wikia is not accessible if you've made further modifications. Remove the custom ad blocker rule(s) and the page will load as expected.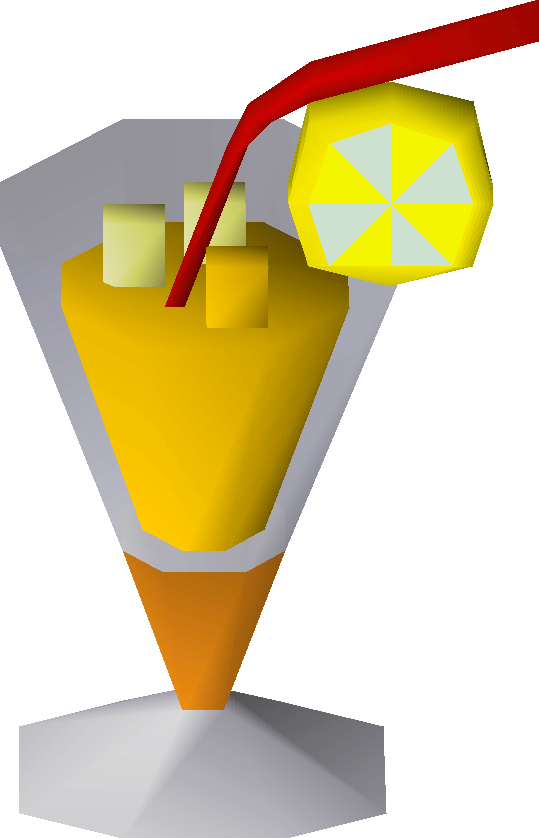 A fruit blast can be mixed with 1 pineapple, 1 orange, and 1 lemon. To finish it, lemon slices are needed as garnish. This can be completed at level 6 Cooking. The fruit blast is an ingredient required to make a dirty blast which is used in the quest Recipe for Disaster by mixing it with ashes. The ingredients (not including a cocktail shaker, a cocktail glass or a knife) cost 8 coins.
It heals 9 HP.
NOTE: A Premade fr' blast will NOT work for the quest Recipe for Disaster, as players need to make their own or purchase it from another player.
Cocktails

Fruit blast (mixed) (premade) • Pineapple punch (mixed) (premade) • Wizard blizzard (mixed) (premade) • Short green guy (mixed) (premade) • Drunk dragon (1)(2)(3) (premade) • Chocolate saturday (1)(2)(3) (premade) • Blurberry special (mixed) (premade)

Crunchies

Toad crunchies (premade) • Spicy crunchies (premade) • Worm crunchies (premade) • Chocchip crunchies (premade)

Battas

Fruit batta (premade) • Toad batta (premade) • Worm batta (premade) • Vegetable batta (premade) • Cheese and tomato batta (premade)

Bowls

Worm hole (premade) • Vegetable ball (premade)• Tangled toad's legs (premade) • Chocolate bomb (premade)