Ad blocker interference detected!
Wikia is a free-to-use site that makes money from advertising. We have a modified experience for viewers using ad blockers

Wikia is not accessible if you've made further modifications. Remove the custom ad blocker rule(s) and the page will load as expected.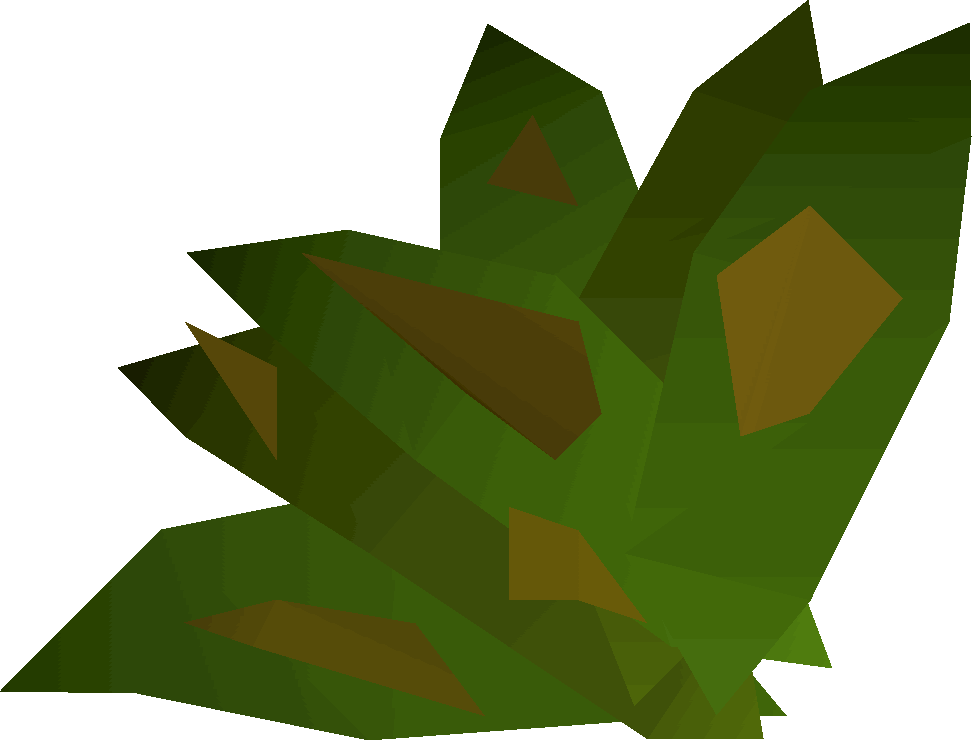 A grimy ranarr weed is a herb that can be cleaned to make a ranarr weed. Grimy ranarr weeds may be grown from a ranarr seed with a Farming level of 32. Cleaning a grimy ranarr requires a Herblore level of 25 and gives 7.5 Herblore experience. Clean ranarr weeds are used to make defence potions and prayer potions with a Herblore level of 30 and 38, respectively. Grimy ranarrs may also be obtained from the Sorceress's Garden minigame. Grimy herbs, including ranarr, are commonly found by killing chaos druids. Killing flesh crawlers and ice warriors are also a relatively good strategy to collect grimy ranarrs. Elder chaos druids are one of the best ways to collect grimy ranarrs.
Dropping monsters
Edit
| Monster | Combat level | Quantity | Rarity |
| --- | --- | --- | --- |
| Skotizo | 321 | 20 (noted) | |
| Commander Zilyana | 596 | 5 (noted) | |
| Man | 2 | 1 | |
| Mugger | 6 | 1 | |
| Chaos Druid | 13 | 1–2 | |
| Thief | 16 | 1 | |
| Flesh Crawler | 28; 35; 41 | 1 | |
| Moss giant | 42 | 1 | |
| Warrior (Rellekka) | 48 | 1 | |
| Lanzig | 48 | 1 | |
| Paladin | 62 | 1 | |
| Aberrant spectre | 104 | 1–3 | |
| Growler | 146 | 1 | |
| Bree | 146 | 1 | |
| Starlight | 146 | 1 | |
| Skeletal Wyvern | 140 | 1–3 | |
| Black demon | 172 | 1 | |
| Cyclops | 56; 76; 106 | 1 | |
| Vet'ion | 454 | 100 (noted) | |