Ad blocker interference detected!
Wikia is a free-to-use site that makes money from advertising. We have a modified experience for viewers using ad blockers

Wikia is not accessible if you've made further modifications. Remove the custom ad blocker rule(s) and the page will load as expected.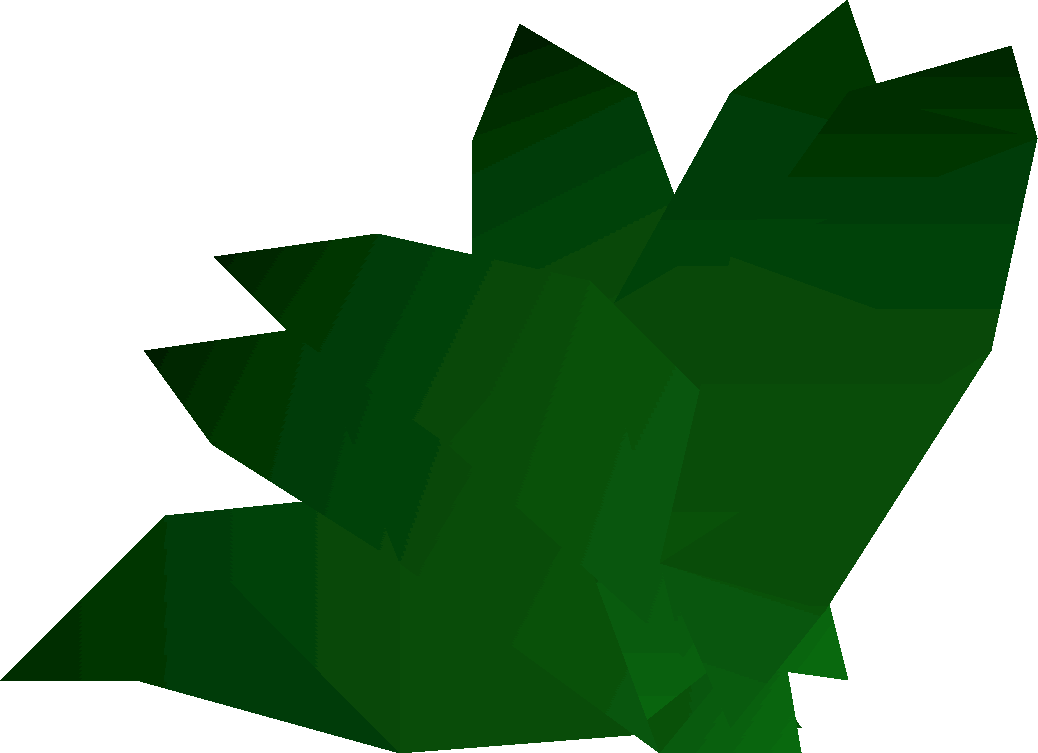 Guam leaves are the first herbs that a player can clean, with a Herblore level of 3, giving 2.5 Herblore experience. They are used to make attack potions, for fueling swamp lizards in the form of guam tar, and for making Guthix rest potions, after completing the related segment of the One Small Favour quest. Guam leaves can be grown in a herb patch with a Farming level of 9.
Guam leaves, along with Marrentills, are used in the Lunar Diplomacy quest to make Guam-marr vials for 84 experience per herb. The vial can then be destroyed and received again from Baba Yaga. Only a short trip to a nearby water source is required. This is a good way of getting rid of the low-level herbs for about 10k experience per hour.
| Potion/item | Level | Secondary ingredient | XP | Effect |
| --- | --- | --- | --- | --- |
|  Attack potion | 3 | Eye of newt | 25 | Boosts the player's Attack level by 3-12 (3 + 10% of Attack level, rounded down). |
|  15 Guam tars | 19 | 15 Swamp tar | 30 | Ammunition for the Swamp lizard. Bait when hunting Swamp lizards |
Normal herbs

 Guam leaf (Grimy) •  Marrentill (Grimy) •  Tarromin (Grimy) •  Harralander (Grimy) •  Ranarr weed (Grimy) •  Toadflax (Grimy) •  Irit leaf (Grimy) •  Avantoe (Grimy) •  Kwuarm (Grimy) •  Snapdragon (Grimy) •  Cadantine (Grimy) •  Lantadyme (Grimy) •  Dwarf weed (Grimy) •  Torstol (Grimy)

Special herbs

 Snake weed (Grimy) •  Ardrigal (Grimy) •  Sito foil (Grimy) •  Volencia moss (Grimy) •  Rogue's purse (Grimy) •  Goutweed •  Bruma herb