Ad blocker interference detected!
Wikia is a free-to-use site that makes money from advertising. We have a modified experience for viewers using ad blockers

Wikia is not accessible if you've made further modifications. Remove the custom ad blocker rule(s) and the page will load as expected.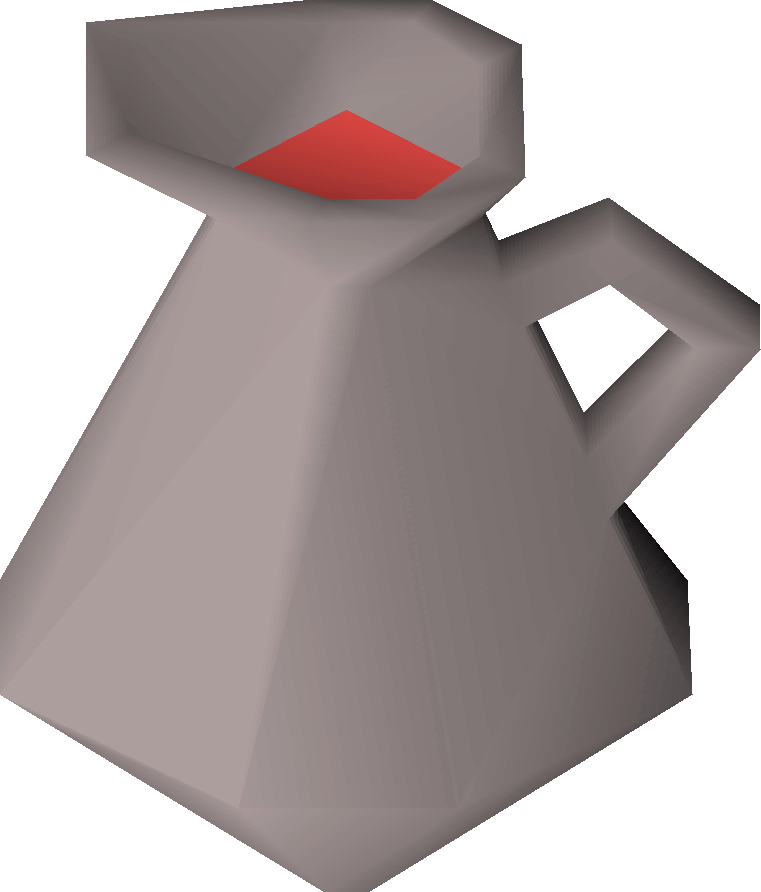 A Half full wine jug is obtained after completing a midsummer ritual during midsummer events. Drinking a half full wine jug will restore 7 Hitpoints.
During the summer of 2013, it was dropped in a random location and when picked up would spawn in another place.
This rare did not spawn very frequently and was only found by a few hundred players at the time of its drop, due to being paired with the Zombie head that spawned a lot more often than it did.
Interestingly enough, a half full wine jug heals more than half as much as a full jug of wine.
Easter

 Easter egg •  Bunny ears •  Rubber chicken •  Easter ring • Chicken outfit •  Easter basket •  Bunny feet •  Bunny outfit

Hallowe'en

 Pumpkin •  Halloween mask (Green • Blue • Red) •  Scythe •  Zombie head •  Jack lantern mask •  Skeleton outfit •  Black h'ween mask •  Grim reaper hood •  Anti-panties •  Gravedigger outfit •  Banshee outfit •  Hunting knife

Christmas

 Christmas cracker • Partyhats (Yellow • Green • Red • White • Purple • Blue) •  Santa hat •  Yo-yo • Hats and scarves • Marionettes (Green • Blue • Red)•  Wintumber tree •  Reindeer hat •  Black partyhat •  Rainbow partyhat •  Santa outfit •  Antisanta outfit •  Black santa hat •  Inverted santa hat

Midsummer

 Disk of returning •  Half full wine jug •  Druidic wreath •  Mask of balance •  Hornwood helm

Other

 War ship •  Cow outfit •  Druidic wreath •  Tiger toy •  Lion toy •  Snow leopard toy •  Amur leopard toy •  Gnome child hat •  Cabbage cape •  Cruciferous codex •  Clue hunter outfit