Ad blocker interference detected!
Wikia is a free-to-use site that makes money from advertising. We have a modified experience for viewers using ad blockers

Wikia is not accessible if you've made further modifications. Remove the custom ad blocker rule(s) and the page will load as expected.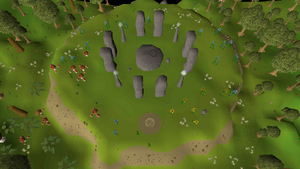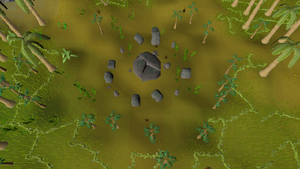 The Nature altar may be found northeast of Shilo Village. It is used to craft nature runes from pure essence, providing 9 Runecrafting experience.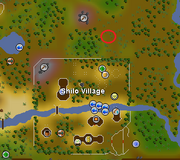 As with most other runecrafting altars, it can be accessed via the Abyss. Players could also enter its ruins by using a nature talisman or a Nature tiara.
Experience
Edit
The maximum likely limit for crafting Nature runes in one visit is 108. This would be achieved by having 91 Runecrafting, giving a 2x bonus, and carrying 54 essence to craft (24 in the normal inventory along with 30 in the 4 sizes of Runecrafting pouches. The maximum possible experience is 486 obtained while doing the above.
A nature tiara may be created at this altar by having a nature talisman and a normal tiara in your inventory. The player must use the tiara on the altar. Doing so will earn 45 Runecrafting experience.
Runecrafting altars

 Air •  Mind •  Water •  Earth •  Fire •  Body •  Cosmic •  Chaos •  Astral •  Nature •  Law •  Death •  Blood •  Soul • Ourania

Talismans

 Air •  Mind •  Water •  Earth •  Fire •  Body •  Cosmic •  Chaos •  Nature •  Law •  Death •  Blood •  Soul •  Elemental

Tiaras

 Basic •  Air •  Mind •  Water •  Earth •  Fire •  Body •  Cosmic •  Chaos •  Astral •  Nature •  Law •  Death •  Blood •  Soul

Pouches