Ad blocker interference detected!
Wikia is a free-to-use site that makes money from advertising. We have a modified experience for viewers using ad blockers

Wikia is not accessible if you've made further modifications. Remove the custom ad blocker rule(s) and the page will load as expected.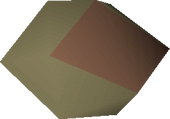 Pine tree seeds are obtained by searching various evergreen trees in north-east area of the WWF conservation area during the Big Cats & WWF holiday event. The trees may take several hours to grow, and may require secateurs to cure them of disease.
Once fully grown, players are able check their health and receive 284.5 farming experience. This will cause stags, does, male, and female amur leopards to populate the area.
Free-to-play players can obtain this item, but cannot plant them as it is a members only feature.
Allotment

 Potato •  Onion •  Cabbage •  Tomato •  Sweetcorn •  Strawberry •  Watermelon

Flower

 Marigold •  Rosemary •  Nasturtium •  Woad •  Limpwurt

Herb

 Guam  Marrentill •  Tarromin •  Harralander •  Gout tuber •  Ranarr •  Toadflax •  Irit •  Avantoe •  Kwuarm •  Snapdragon •  Cadantine •  Lantadyme •  Dwarf weed •  Torstol

Hop

 Barley •  Hammerstone •  Asgarnian •  Jute •  Yanillian •  Krandorian •  Wildblood

Bush

 Redberry •  Cadavaberry •  Dwellberry •  Jangerberry •  Whiteberry •  Poison ivy

Tree
Fruit tree

 Apple tree •  Banana tree •  Orange tree •  Curry tree •  Pineapple •  Papaya tree •  Palm tree

Special seeds
Tithe Farm seeds

Other seeds

 Delphinium •  Yellow orchid •  Pink orchid •  Snowdrop •  Vine •  White tree •  Red rose •  Pink rose •  White rose •  Hardy gout tubers •  Blindweed •  Kelda •  White pearl •  Grass •  Pine tree •  Crystal (small)