Ad blocker interference detected!
Wikia is a free-to-use site that makes money from advertising. We have a modified experience for viewers using ad blockers

Wikia is not accessible if you've made further modifications. Remove the custom ad blocker rule(s) and the page will load as expected.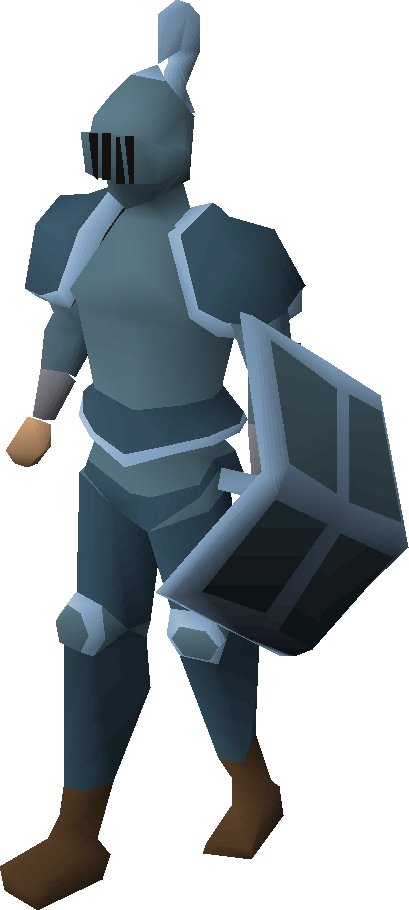 Rune trimmed armour is a possible reward from Level 3 Treasure Trail. The armour resembles rune armour and has the same stats but is trimmed with a colour blue. It is obtained as a reward for completing Level 3 clue scrolls.
Components
Edit
Weapons

 Dagger •  Axe •  Mace •  Claws •  Sword •  Longsword •  Scimitar •  Spear •  Warhammer •  Battleaxe •  2h sword •  Halberd •  Hasta •  Pickaxe •  Cane

Armour

 Med helm •  Full helmet (t) (g) •  Square shield •  Kiteshield (t) (g) •  Chainbody •  Platebody (t) (g) •  Plateskirt (t) (g) •  Platelegs (t) (g) •  Boots •  Gloves •  Defender

Gilded equipment

| | |
| --- | --- |
| Weapons | |
| Armour |  Full helm •  Platebody •  Platelegs •  Kiteshield •  Boots •  Med helm •  Chainbody •  Plateskirt •  Square shield |

Rune god armour

| | |
| --- | --- |
| Guthix |  Full helm •  Platebody •  Platelegs •  Plateskirt •  Kiteshield |
| Saradomin |  Full helm •  Platebody •  Platelegs •  Plateskirt •  Kiteshield |
| Zamorak |  Full helm •  Platebody •  Platelegs •  Plateskirt •  Kiteshield |
| Bandos |  Full helm •  Platebody •  Platelegs •  Plateskirt •  Kiteshield |
| Armadyl |  Full helm •  Platebody •  Platelegs •  Plateskirt •  Kiteshield |
| Ancient |  Full helm •  Platebody •  Platelegs •  Plateskirt •  Kiteshield |

Rune heraldic armour

Ranged

 Crossbow •  Bolts •  Arrows •  Brutal arrows •  Darts •  Javelins •  Thrownaxe

Other

 Bar •  Nails •  Arrowtips •  Javelin heads •  Dart tips •  Unfinished bolts •  Broken axe •  Broken pickaxe