Ad blocker interference detected!
Wikia is a free-to-use site that makes money from advertising. We have a modified experience for viewers using ad blockers

Wikia is not accessible if you've made further modifications. Remove the custom ad blocker rule(s) and the page will load as expected.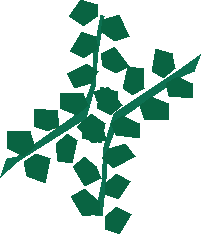 Seaweed is an item dropped by creatures near water like Rock Crabs. It can be used with a fishbowl that is full of water so that you can catch a fish in the Catherby aquarium. Seaweed can be used for normal compost.
Seaweed can be cooked on a range or fire to create soda ash.
Obtaining
Edit
Dropping monsters
Edit
Bosses

Agrith-Naar • Agrith-Na-Na • Arrg • Barrelchest • Black demon • Black Knight Titan • Bouncer • Chronozon • Count Draynor • Culinaromancer • Dad • Dagannoth mother • Damis • Dessourt • Dessous • Elvarg • The Everlasting • Evil Chicken • Fareed • Flambeed • Gelatinnoth Mother • Giant Roc • Giant scarab • Glod • Ice Troll King • The Inadequacy • Jungle Demon • Kamil • Karamel • The Kendal • Khazard warlord • King Roald • Me • Moss giant • Nazastarool • Nezikchened • Skeleton Hellhound • Slagilith • Tanglefoot • Tree spirit • Treus Dayth • The Untouchable • Witch's experiment

Rewards

Resources

 Snape grass •  Red spider's eggs •  Flax •  Bucket of sand •  Potato cactus •  Seaweed •  Dragon scale dust •  Compost potion •
 Air rune •  Water rune •  Earth rune •  Fire rune •  Rune essence •  Pure essence •  Herb box •  Vial of water •  Scroll of redirection

Upgrades

 Black mask (imbued) •  Slayer helmet (imbued) •  Salve amulet (imbued) • Salve amulet (e) (imbued) •  Ring of suffering (imbued) •  Berserker ring (imbued) •  Warrior ring (imbued) •  Archers ring (imbued) •  Seers ring (imbued) •  Tyrannical ring (imbued) •  Treasonous ring (imbued) •  Ring of the gods (imbued) •  Crystal bow •  Crystal shield •  Crystal halberd

Benefits
 Molten glass

Products

 Beer glass •  Candle lantern •  Oil lamp •  Vial •  Fishbowl •  Unpowered orb •  Lantern lens •  Light orb

Materials

 Soda ash(Seaweed) •  Bucket of sand •  Glassblowing pipe