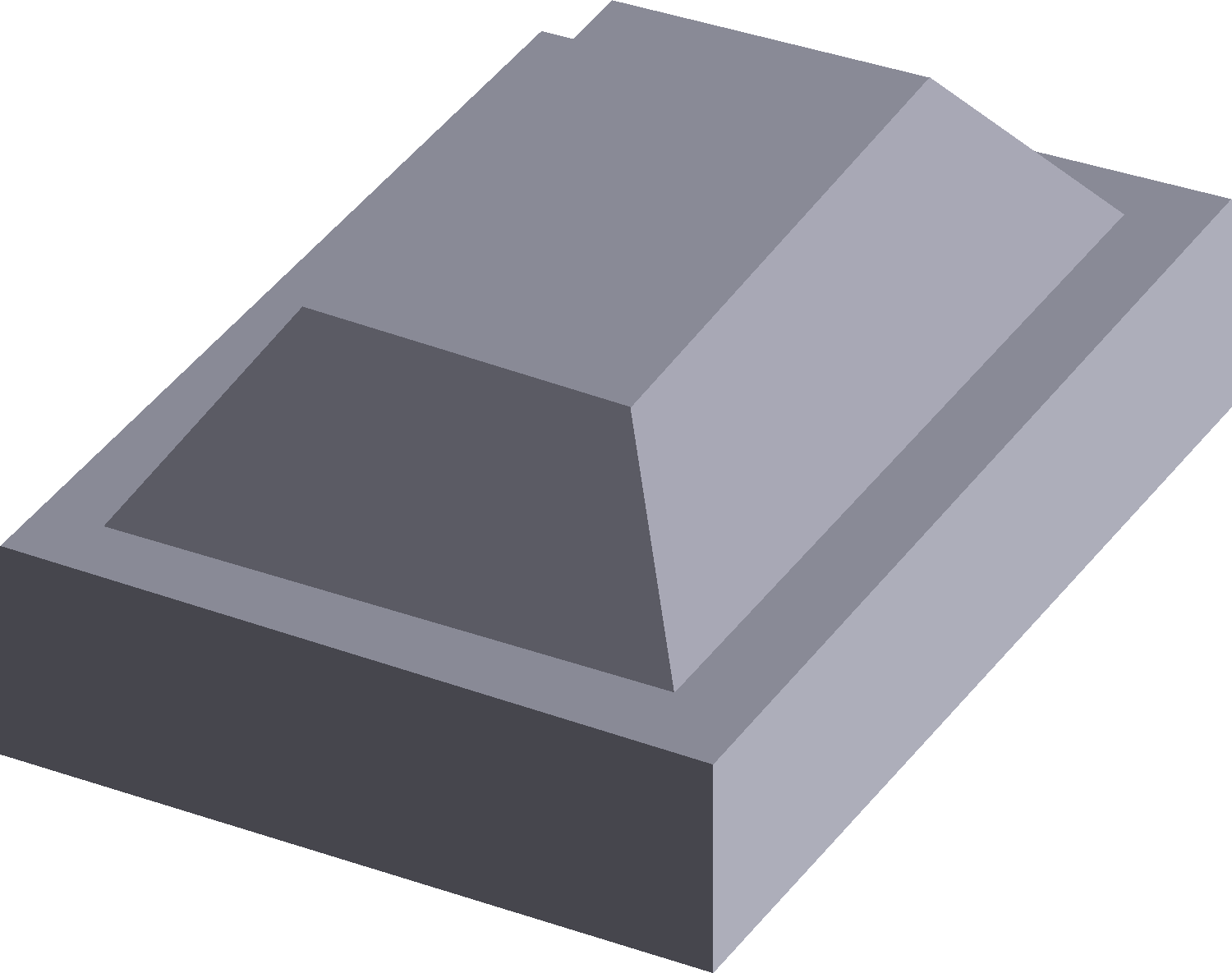 A silver bar is a bar of refined silver ore. It can be created through the Smithing skill by using a silver ore on a furnace, granting 13.7 experience. Being one of the two precious metals available in RuneScape, very little material is wasted in the smelting process. A silver bar can be smelted in a furnace into different shapes through the Crafting skill. Even though smelting silver bars grants less Smithing experience than gold bars, more profit is given. It is a more cost-efficient method of training Smithing in the lower levels. It can also be ground to silver dust in the Ectofuntus grinder for use as an ingredient in the guthix balance potion.
This is one of two normal metal bars which cannot be made into the standard weapons (e.g. swords, battleaxes, etc.), armour (e.g. shields, platebodies, helmets etc.) and tools (e.g. pickaxes, axes, etc.), the other being the gold bar. Silver bars however, can be made into silver sickles, which can be wielded as weapons although they are not very effective in combat.
Silver bar
Value
-
13.7 XP
45
90
-
Requirements
Smithing level
20
Materials
Silver ore
1
Dropping monsters
Edit
Normal bars

 Bronze • Iron •  Silver •  Steel •  Gold •  Mithril •  Adamantite •  Runite

Elemental bars

Other bars
Crafted

 Silver ore •  Silver bar •  Silver dust •  Holy symbol(unstrung) •  Silver sickle •  Unholy symbol(unstrung) •  Conductor •  Tiara

Silver weapons

 Blessed axe •  Silver bolts (unf) •  Silver sickle (blessed) •  Rod of ivandis •  Silverlight •  Darklight •  Wolfbane

Quest

 Blessed axe •  Demonic sigil •  Conductor •  Rod of ivandis •  Silver sickle (b) •  Silverlight •  Darklight •  Wolfbane
Ad blocker interference detected!
Wikia is a free-to-use site that makes money from advertising. We have a modified experience for viewers using ad blockers

Wikia is not accessible if you've made further modifications. Remove the custom ad blocker rule(s) and the page will load as expected.