Skeleton Mages are monsters found in some of the more troubled areas of RuneScape. They primarily use Magic to attack. Thus, it is recommended to wear magic-resistant armour such as dragonhide armour. They play a role in the Swan Song quest, where the player creates an army of them to help defeat the sea trolls.
Level 16 skeleton mages cast earth spells and will sometimes cast the Weaken spell on a player. They also occasionally use a melee attack. Level 83 mages cast fire spells, and will sometimes use the Vulnerability spell on a player.
Malignius Mortifer will occasionally spawn a non-attackable skeleton mage, which follows him around for a while before disappearing. After completing the Swan Song quest, these skeleton mages can be spawned by the player using bone seeds. Players can give an airtight pot to Malignius Mortifer to receive more bone seeds. When they open the pot they receive, a skeleton mage appears, performs a random emote, and falls apart.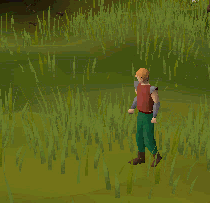 Locations
Edit
South of Falador (Unattackable, occasionally called up by Malignius Mortifer)
Weapons and armour
Edit
Rare drop table
In addition to the drops above, this monster also has access to the rare drop table.
Ad blocker interference detected!
Wikia is a free-to-use site that makes money from advertising. We have a modified experience for viewers using ad blockers

Wikia is not accessible if you've made further modifications. Remove the custom ad blocker rule(s) and the page will load as expected.