Ad blocker interference detected!
Wikia is a free-to-use site that makes money from advertising. We have a modified experience for viewers using ad blockers

Wikia is not accessible if you've made further modifications. Remove the custom ad blocker rule(s) and the page will load as expected.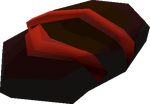 A smouldering stone is a stone dropped by Cerberus that can be used to upgrade the dragon axe and dragon pickaxe into the infernal axe and infernal pickaxe, respectively. These infernal tools have 5,000 charges and once fully depleted, another stone or dragon axe/pickaxe must be used to recharge it.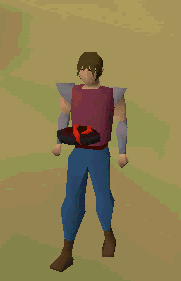 You may not boost to use the smouldering stone to create either of the infernal items; you must have the required base levels of 85 Firemaking for the Infernal axe, and 85 Smithing for the Infernal pickaxe.
The stone can be dropped by regular hellhounds as well, although at a much rarer rate. When dropped from a regular hellhound, a message will appear in the chatbox, "Something hot drops from the body of your vanquished foe."
Dropping monsters
Edit
NPCs

Unique drops

 Primordial crystal •  Eternal crystal •  Pegasian crystal •  Smouldering stone •  Key master teleport •  Jar of souls •  Hellpuppy

Equipment

 Primordial boots •  Eternal boots •  Pegasian boots •  Infernal pickaxe •
 Infernal axe

Other