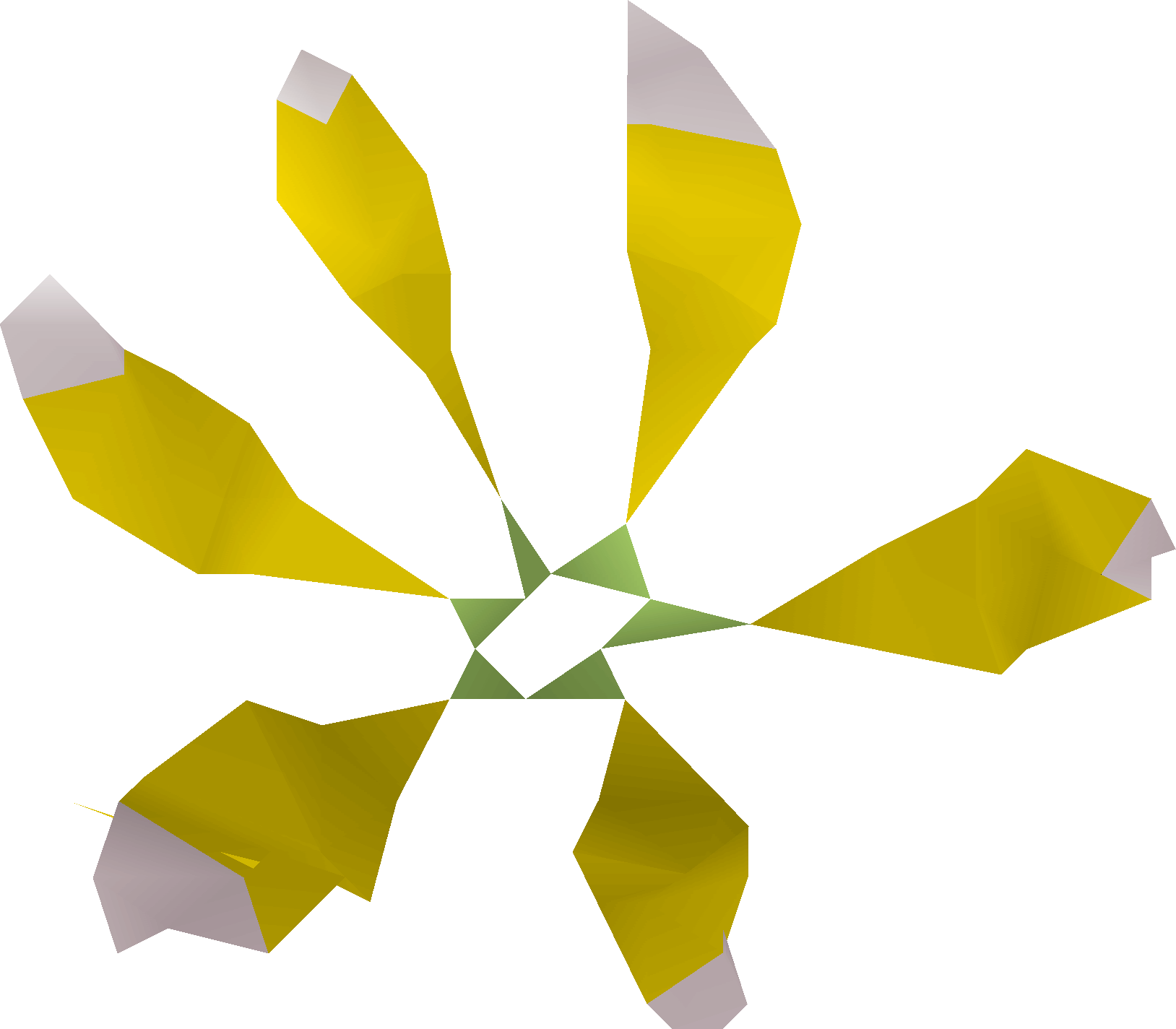 The Star flower is available during and after the Fairy Tale II - Cure a Queen quest. It is a component of the magic essence potion, which requires level 57 Herblore to make. This flower also requires level 49 Farming to pick. Star flowers grow only on the cosmic entity plane, which can only be accessed using the fairy rings at coordinates CKP. When first arriving on this plane no starflowers will be available, but they will start to bloom within about two to five minutes.
Seeds

 Marigold seed •  Rosemary seed •  Nasturtium seed •  Woad seed •
 Limpwurt seed

Farmed flowers

 Marigolds •  Rosemary •  Nasturtiums •  Woad leaf •  Limpwurt root

Coloured

 Mithril seeds •  Assorted flowers •  Black flowers •  Blue flowers •  Mixed flowers •  Orange flowers •  Purple flowers •  Red flowers •  White flowers •  Yellow flowers

Other

 Mithril seeds •  Trollweiss •  Star flower •  Exotic flower •
 Sunflower •  Daffodils •  Roses •  Bluebells •  Thistle
Characters

Martin • Cosmic Being • Ork

| | |
| --- | --- |
| Fairies | Fairy chef • Co-ordinator • Fairy Fixit • Fairy Very Wise • Fairy Nuff • Fairy Queen • Fairy Godfather • Gorak |

Items

 Nuff's certificate •  Queen's secateurs  Star flower •  Gorak claws •  Gorak claw powder •  Magic essence (unf) •  Magic essence

Locations

Zanaris • Fairy Resistance Hideout • Cosmic entity's plane • Gorak Plane

Related
Ad blocker interference detected!
Wikia is a free-to-use site that makes money from advertising. We have a modified experience for viewers using ad blockers

Wikia is not accessible if you've made further modifications. Remove the custom ad blocker rule(s) and the page will load as expected.