Ad blocker interference detected!
Wikia is a free-to-use site that makes money from advertising. We have a modified experience for viewers using ad blockers

Wikia is not accessible if you've made further modifications. Remove the custom ad blocker rule(s) and the page will load as expected.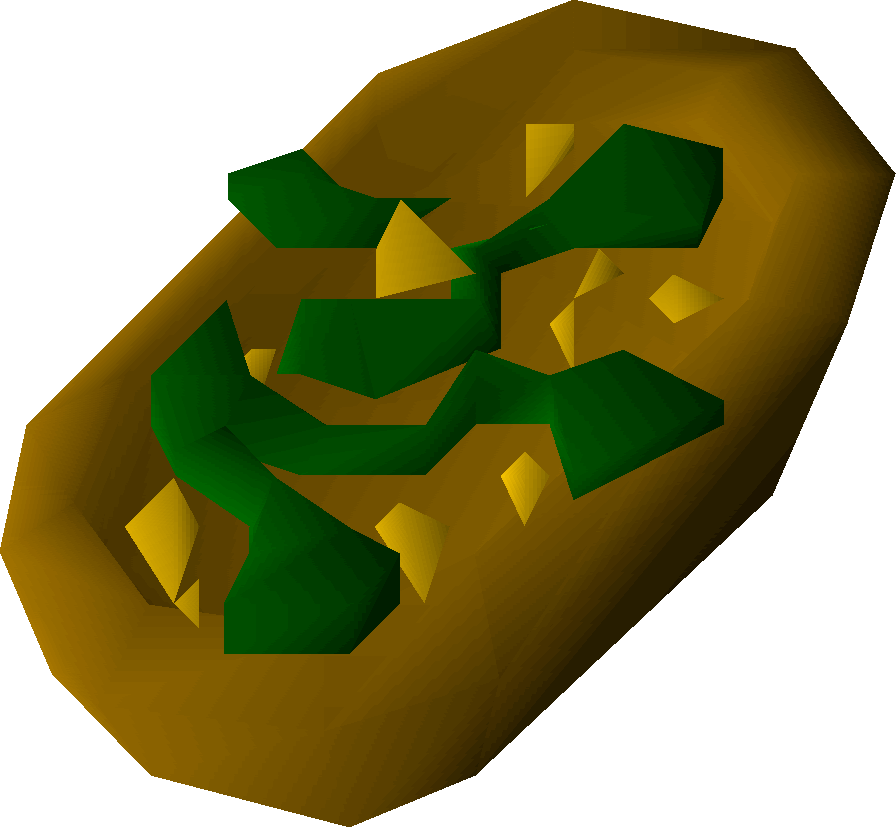 A
Toad batta
is a
food
that players consume in one bite, healing 11
hitpoints
when they do so. Players need to make one as part of Training part I for the
Gnome Restaurant
activity.
Members can make a toad batta via gnome cooking if they have at least level 26 Cooking, and gain 152 experience points for doing so. To make a toad batta, players need to use Gianne dough with a batta tin and then cook it on a range to create a half baked batta. They must then add toad's legs, cheese, gnome spice and an equa leaf.
This item of food is an order in the Gnome Restaurant activity, and may also be obtained by an order through a Reward token. Many players may make this along with other Gnome Food, therefore only leaving the job of delivering the food, in hopes of getting a unique gnome item.
Cookbook Recipe
Edit
This is the direct recipe found in Gianne's cook book:
Mould some Gianne dough into a batta tin. Bake the tin until it is almost cooked. Next add some prime toad's legs, a sprig of equa leaves and some spice, along with some cheese to the batta. Bake the batta in the oven and serve hot.
In the cookbook, it is called Toads legs batta rather than toad batta.
A Toad Batta respawn point can be found in Tarn Razorlor's dungeon.
Cocktails

Fruit blast (mixed) (premade) • Pineapple punch (mixed) (premade) • Wizard blizzard (mixed) (premade) • Short green guy (mixed) (premade) • Drunk dragon (1)(2)(3) (premade) • Chocolate saturday (1)(2)(3) (premade) • Blurberry special (mixed) (premade)

Crunchies

Toad crunchies (premade) • Spicy crunchies (premade) • Worm crunchies (premade) • Chocchip crunchies (premade)

Battas

Fruit batta (premade) • Toad batta (premade) • Worm batta (premade) • Vegetable batta (premade) • Cheese and tomato batta (premade)

Bowls

Worm hole (premade) • Vegetable ball (premade)• Tangled toad's legs (premade) • Chocolate bomb (premade)