Ad blocker interference detected!
Wikia is a free-to-use site that makes money from advertising. We have a modified experience for viewers using ad blockers

Wikia is not accessible if you've made further modifications. Remove the custom ad blocker rule(s) and the page will load as expected.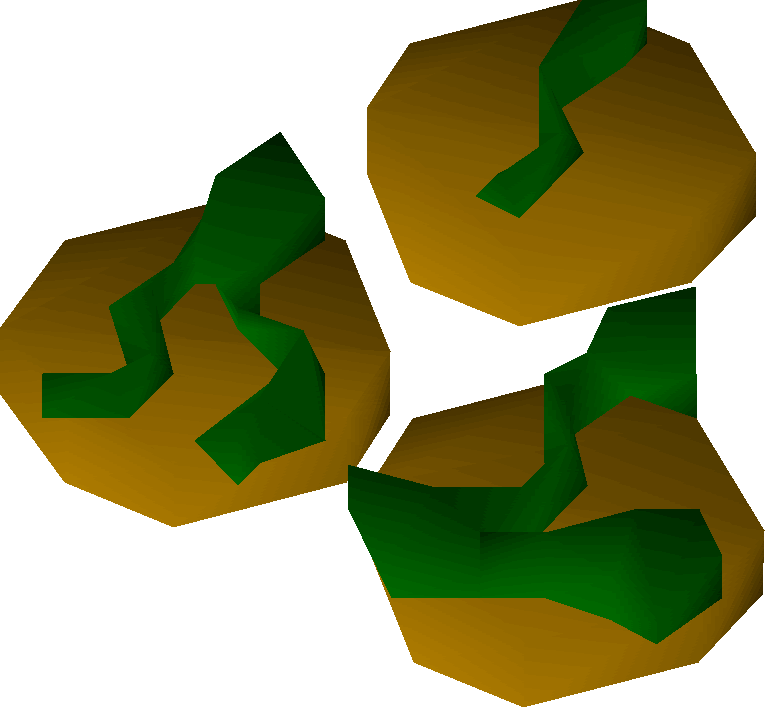 Toad crunchies are a gnome food that can be made with a Cooking level of 10. They heal 12 hitpoints. Toad crunchies may be requested in the Gnome Restaurant minigame. They can also sometimes be received by using the reward token from the minigame. There is also a pre-made version of these, but they cannot be used in the Gnome Restaurant minigame. Toad crunchies are also dropped by tortoises north of the Tree Gnome Village.
Ingredients:
All of these can be bought from Hudo, except for the toad's legs.
How to make your own:
Use the Gianne dough on the crunchy tray.
Bake the raw crunchies on a range.
Right-click on the crunchies and select "Prepare". Choose Toad crunchies.
Use the crunchies on the range again.
Use the equa leaves on the unfinished crunchies.
Dropping monsters
Edit
| Monster | Combat level | Quantity | Rarity |
| --- | --- | --- | --- |
| Tortoise | 79; 92 | 1 | |
Cocktails

Fruit blast (mixed) (premade) • Pineapple punch (mixed) (premade) • Wizard blizzard (mixed) (premade) • Short green guy (mixed) (premade) • Drunk dragon (1)(2)(3) (premade) • Chocolate saturday (1)(2)(3) (premade) • Blurberry special (mixed) (premade)

Crunchies

Toad crunchies (premade) • Spicy crunchies (premade) • Worm crunchies (premade) • Chocchip crunchies (premade)

Battas

Fruit batta (premade) • Toad batta (premade) • Worm batta (premade) • Vegetable batta (premade) • Cheese and tomato batta (premade)

Bowls

Worm hole (premade) • Vegetable ball (premade)• Tangled toad's legs (premade) • Chocolate bomb (premade)