An unlit torch may be used with a tinderbox to get a lit torch. It is useful for dark tunnels and smoking Hunter pitfall traps once lit. 39 Hunter is required to smoke traps.
Unlit torches are dropped by many cave dwelling creatures including the level 49 and level 76-78 Catablepons, and Cave slimes.
Unlit torches can sometimes be found inside barrels.
They can also be purchased from these stores: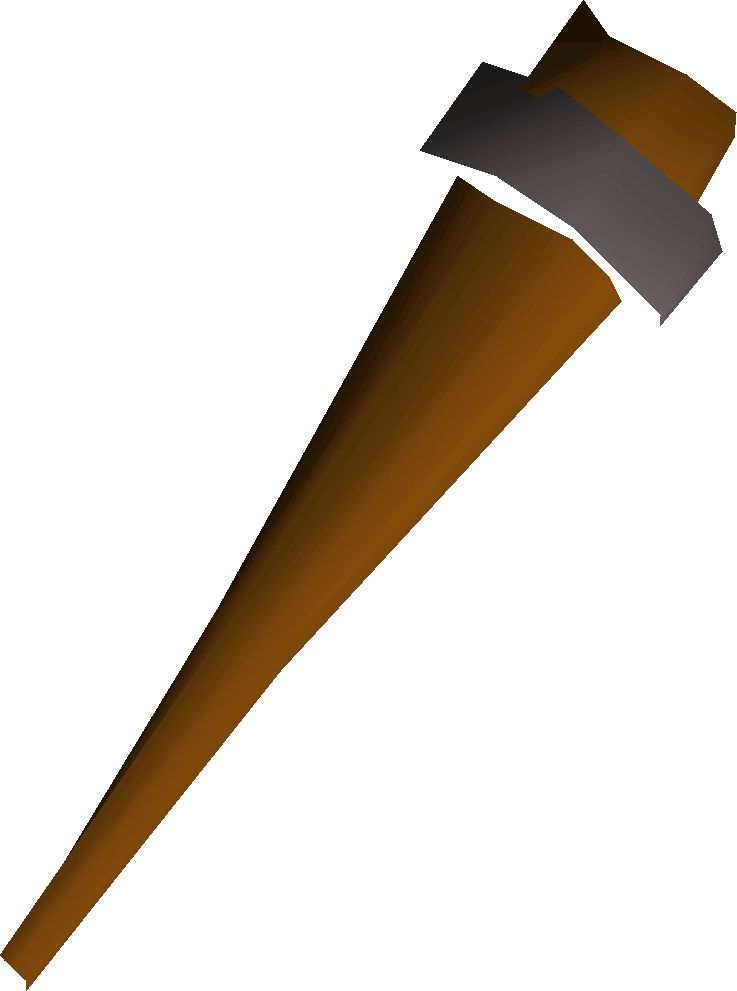 Torches
are a
light source
can be purchased in cities such as
Dorgesh-Kaan
,
Shilo Village
,
Tai Bwo Wannai
, or
Yanille
as an
unlit torch
. They are lit with a
tinderbox
.
When lit, can be used as light sources in dungeons and in some quests such as Shilo Village. Multiple torches (up to 3) can be used at the same time for brighter lighting (this also works with candles).
Candle •

Black candle •
Torch •
Candle lantern • Black candle lantern •

Oil lamp •

Oil lantern •

Bullseye lantern •
Sapphire lantern •
Emerald lantern •

 Bruma torch •

Mining helmet