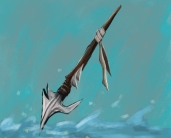 The final developer blog for the proposed skill, artisan, is here. Months of player feedback have been put into making artisan something that Old School players want in their game and this developer blog will show you every detail you need to know.
The final artisan poll will take place next week so make sure that you give it a read so you know whether or not artisan is something you want.
Click here to view the developer blog.
Mods Alfred, Ash, John C, Mat K, Reach, Ronan & Weath
The Old School Team