Vet'ion (pronounced "VET-tee-un") is a skeletal champion that resides north of the Bone Yard. He uses Magic and Melee attacks, and when he reaches half health, he will summon two level 214 Skeleton Hellhounds to aid him (level 281 Greater Skeleton Hellhounds in reborn form). Vet'ion is immune to any attacks until they are killed.
Vet'ion has two forms: the (purple) regular form and the (orange) reborn form. After he is defeated in his first form, he will go to his second form. The only difference between the two forms are the summoned hellhounds and armour color; Vet'ion's combat abilities still stay the same in each form. Once the second form is reached, the player(s) have five minutes to kill Vet'ion; after five minutes being in reborn form, he will return to his normal form. If this happens, the health from the reborn form during that attempt carries over to the regular form, and he will not summon hellhounds again.
Item
Quantity
Rarity
GE market price
Big bones
1
Always
307
Weapons/Armour
Edit
Runes/Ammunition
Edit
Food/Potions
Edit
Item
Quantity
Rarity
GE market price
Coins
15,000–20,000
Common
Not sold
Mysterious emblem
1
Common (1/5)[2]
78,901
Ogre coffin key
10 (noted)
Common
14,820
Limpwurt root
50 (noted)
Common
14,500
Uncut ruby
20 (noted)
Common [3]
35,760
Uncut diamond
10 (noted)
Common [3]
36,920
Magic logs
100 (noted)
Uncommon
101,700
Gold ore
300 (noted)
Uncommon
99,300
Dragon bones
100 (noted)
Uncommon
284,100
Uncut dragonstone
1
Uncommon
18,222
Oak plank
300 (noted)
Uncommon
153,300
Supercompost
100 (noted)
Uncommon
59,700
Slayer's enchantment
1
Uncommon [4]
38,326
Cannonball
250
Rare
49,750
Magic seed
1
Rare
139,888
Palm tree seed
1
Rare
49,746
Yew seed
1
Rare
67,614
Mort myre fungus
200 (noted)
Rare
99,400
Dark fishing bait
375
Rare
7,125
Grimy ranarr weed
100 (noted)
Rare (1/128)
743,600
Clue scroll (elite)
1
Rare (1/100)
Not sold
Long bone
1
Rare (1/400)
Not sold
Vet'ion jr.
1
Very rare (1/2,000)
Not sold
Curved bone
1
Very rare (1/5,000)
Not sold
Champion scroll (skeleton)
1
Very rare (1/5,000)
Not sold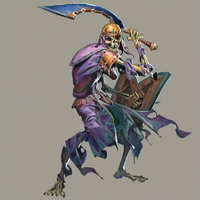 References
Edit
Bosses

Callisto • Chaos Elemental • Chaos Fanatic • Crazy archaeologist • King Black Dragon
Scorpia (Offspring)(Guardian) • Venenatis • Vet'ion (Skeleton Hellhound) (Greater Skeleton Hellhound)

Other monsters

Elder Chaos druid • Ent • Lava dragon • Mammoth • Runite Golem

Rewards

Shields

 Malediction ward(or) • (Shard 1) • (Shard 2) • (Shard 3)
 Odium ward(or) • (Shard 1) • (Shard 2) • (Shard 3)

Rings

 Ring of the gods (imbued) •  Treasonous ring (imbued) •  Tyrannical ring (imbued)

Boss pets

 Prince black dragon •  Pet chaos elemental •  Callisto cub
 Venenatis spiderling •  Vet'ion jr. •  Scorpia's offspring

Other

 Fedora •  Dragon pickaxe •  Amulet of eternal glory •  Wilderness Rogues' Chests
Ad blocker interference detected!
Wikia is a free-to-use site that makes money from advertising. We have a modified experience for viewers using ad blockers

Wikia is not accessible if you've made further modifications. Remove the custom ad blocker rule(s) and the page will load as expected.