Ad blocker interference detected!
Wikia is a free-to-use site that makes money from advertising. We have a modified experience for viewers using ad blockers

Wikia is not accessible if you've made further modifications. Remove the custom ad blocker rule(s) and the page will load as expected.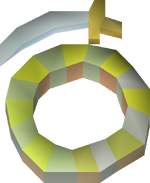 The Warrior ring is one of the four Fremennik rings and is dropped by Dagannoth Rex. The Fremennik rings are one of the few rings which gives combat related stats.
It can be imbued using 650,000 Nightmare Zone reward points, which doubles its bonuses.
Bonuses
Hover over image for type
 Attack bonus
+0
+4
+0
+0
+0
 Defence bonus
+0
+4
+0
+0
+0
Other bonuses
Slot

list

+0
0
0%
+0
Dropping monsters
Edit
| Monster | Combat level | Quantity | Rarity |
| --- | --- | --- | --- |
| Dagannoth Rex | 303 | 1 | |
Standard

 Gold •  Sapphire •  Emerald •  Ruby •  Diamond •  Dragonstone •  Onyx •  Zenyte

Enchanted

 Recoil •  Dueling •  Forging •  Life •  Wealth •  Stone •  Suffering

Fremennik
Wilderness
Imbued

 Wealth •  Suffering •  Archers •  Berserker •  Seers •  Warrior •  Treasonous •  Tyrannical •  Ring of the gods

Other

 Beacon •  Charos(activated) •  Coins •  Easter •  Lunar •  Nature •  'Perfect' •  Slayer •  Visibility
Bosses

Agrith-Naar • Agrith-Na-Na • Arrg • Barrelchest • Black demon • Black Knight Titan • Bouncer • Chronozon • Count Draynor • Culinaromancer • Dad • Dagannoth mother • Damis • Dessourt • Dessous • Elvarg • The Everlasting • Evil Chicken • Fareed • Flambeed • Gelatinnoth Mother • Giant Roc • Giant scarab • Glod • Ice Troll King • The Inadequacy • Jungle Demon • Kamil • Karamel • The Kendal • Khazard warlord • King Roald • Me • Moss giant • Nazastarool • Nezikchened • Skeleton Hellhound • Slagilith • Tanglefoot • Tree spirit • Treus Dayth • The Untouchable • Witch's experiment

Rewards

Resources

 Snape grass •  Red spider's eggs •  Flax •  Bucket of sand •  Potato cactus •  Seaweed •  Dragon scale dust •  Compost potion •
 Air rune •  Water rune •  Earth rune •  Fire rune •  Rune essence •  Pure essence •  Herb box •  Vial of water •  Scroll of redirection

Upgrades

 Black mask (imbued) •  Slayer helmet (imbued) •  Salve amulet (imbued) • Salve amulet (e) (imbued) •  Ring of suffering (imbued) •  Berserker ring (imbued) •  Warrior ring (imbued) •  Archers ring (imbued) •  Seers ring (imbued) •  Tyrannical ring (imbued) •  Treasonous ring (imbued) •  Ring of the gods (imbued) •  Crystal bow •  Crystal shield •  Crystal halberd

Benefits