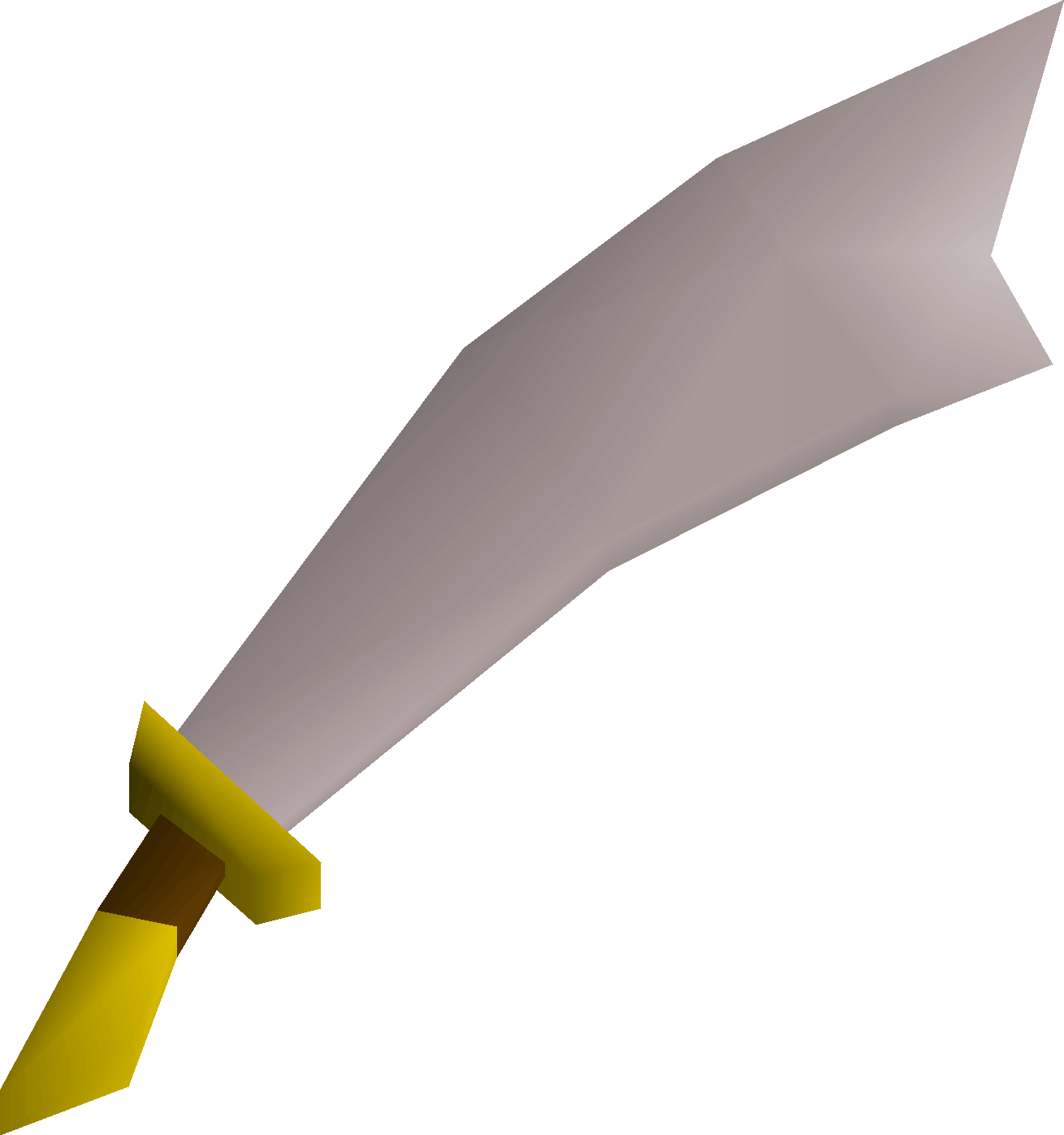 The white scimitar is a members-only White Knight weapon. To wield a white scimitar the player must have completed the Wanted! quest and have at least 10 Attack. To obtain a white scimitar, a player ranked as a Master White Knight can either buy one from Sir Vyvin or another player. It has roughly the same bonuses as a black scimitar.
As with all black and white equipment, the White scimitar cannot be made from raw materials using the Smithing skill.
Bonuses
Hover over image for type

A player wielding a white scimitar
 Attack bonus
+4
+19
-2
+0
+0
 Defence bonus
+0
+1
+0
+0
+0
Other bonuses
Slot

list

+14
0
0%
+1

 Bronze •
 Iron •

 Steel •

 Black •
 White •

 Mithril •

 Adamant •

 Rune •

 Gilded •

 Dragon
Weapons

 Dagger •  Mace •  Claws •  Sword •  Longsword •  Scimitar •  Warhammer •  Battleaxe •  Two-hander •  Halberd •  Magic staff

Armour

 Medium helmet •  Full helmet •  Square shield •  Kiteshield •  Chainbody •  Platebody •  Plateskirt •  Platelegs •  Boots •  Gloves
Ad blocker interference detected!
Wikia is a free-to-use site that makes money from advertising. We have a modified experience for viewers using ad blockers

Wikia is not accessible if you've made further modifications. Remove the custom ad blocker rule(s) and the page will load as expected.